Engaging. Flexible. Innovative.
Property companies need to have a finger on the pulse of society's trends. After all, we're planning tomorrow's cities today. Our vision entails creating living and working spaces that will stand the test of time by serving users and investors alike. Property is a bridge between the present and future. With its expert teams in the various business divisions, Becken has a strong foundation in place to plan and build properties that tick all the boxes for future workplaces and homes.
For Becken Estates, innovation means change. In this division, we combine insights into future property users with Becken's savvy as a seasoned developer and family business. We are conscious of property's role as a bridge to the future and the challenges real estate faces due to our society's dynamic growth. The need to balance these demands informs our daily work: observing society and drawing conclusions about its future needs. In this way, we construct the buildings where we will live and work tomorrow.
Development of sales strategies
Letting of office and retail space
Letting of residential space
Sale of condominiums
We act as an external service provider for real estate owners, analyse and evaluate existing sales strategies and uncover development potential
We analyse the trends and influencing factors in the real estate market for property owners and developers in order to enable innovative and sustainable real estate tailored to the end user.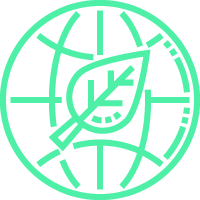 Hosting with 100% green electricity from renewable sources.