Becken Holding GmbH
Esplanade 41
20354 Hamburg
T +49 40 237 840 10
holding@becken.de
Management: Dieter Becken, Hauke Rahner, Jörn Stobbe
Registered office of the company: Hamburg
Commercial register: Hamburg Local Court, HRB 100797
VAT ID No.: DE 254 267 406
Implementation and technical editing
B.M.H Advertising Agency GmbH, www.bmh-werbeagentur.de, Hamburg
visualizations
EVE Images, → www.eve-images.com, Berlin
bloomimages, → www.bloomimages.de, Hamburg
photo credits
Jan-Frederik Wäller
→ Berliner Bogen
→ Doppel XX
→ Deichtor Center
→ VTG Center
→ Berliner Tor Center
Roman Matejov Photography, insel-fotograf.de
→ Wilhelm Sylt
Riemann Society of Architects
→ C72
 Max Leitner, www.maxleitner.com
→ NEO Berlin
 Schreyerstrasse (visualization)
→ Author: Dipl. Ing. Ali Pousti, 3-Visions, Architecture Marketing, www.3-visions.com
industrial property rights
The ideas, thoughts and topics as well as texts, photos, portraits and drawings listed on this website are the intellectual property of Becken Holding GmbH and are subject to German copyright and ancillary copyright law. Any use, duplication, processing, translation, storage in databases or other electronic media and systems as well as any other use - in whole or in part - requires the prior written consent of Becken Holding GmbH, except for personal use.
disclaimer
This website provides general information about the Becken Group. All information, illustrations and representations have been compiled with the greatest possible care. Nevertheless, no guarantee for their completeness, accuracy and timeliness can be given. Misprints and other errors excepted. Graphical representations correspond to the current planning status. Three-dimensional visualizations are free artistic representations that do not necessarily reflect future reality.
data protection
© 2021 Becken Holding GmbH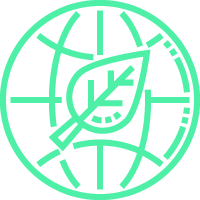 Hosting with 100% green electricity from renewable sources.