EXPERTISE AND COMMUNICATION
A holistic approach is key to Becken Asset Management. This business division's work ensures that the assets held by family offices, institutional property investors and Becken's own investments are well positioned for the future. It does this by identifying and delivering value, while foregrounding stable value and the people who are tenants. It's worth remembering that tenants are essential to guaranteeing an investment's stability. Maximum transparency and ongoing controls are not only integral to what we do but also provide the building blocks for establishing mutual trust and sustainably growing revenue.
What we do for you
– Identifying property for investment
– Developing and implementing strategies to improve properties and their value
– Active rental management and tenant support services
– Technical asset management
– Transaction management – professionally executing property acquisitions and disposals
– Reporting and controlling for institutional investors
– Formulating sustainable investment and property concepts
Facts & figures
– No. of properties: 10
– Total lettable area: approx. 130,000 m²
– Assets under management: approx. EUR 550 million
– Locations: CBDs and their peripheries in the Hamburg, Berlin, Rhine-Ruhr, Rhine-Main and Munich metropolitan regions, which boast good infrastructure
– Asset class specialisation: offices and commercial, residential real estate
– Return and risk profiles: core, core-plus and value-add
"When we were looking for a new venue for our municipal offices, Becken Asset Management not only led us to the perfect property but also reliably and professionally carried out the upgrades to the building in line with our quality and statutory requirements. In terms of engaging with the public, the new building is also a significant improvement. We are very satisfied with the Becken Asset Management team."
Tom Reschke, public management project manager at the state capital of Potsdam's town council
Tenant at Behlertstraße street

"Our dealings with the Becken Asset Management team were always very professional and conducted on an equal footing."
Dirk Richter, team leader at Jobcenter Düsseldorf, a tenant in Luisenstrasse street

"Becken Asset Management has proved to be a trustworthy and reliable lessor. With them at our side, we look forward to a long and sustainable future for Insel-Klinik Sylt."
Gabriele Letschert, managing director and officer with statutory authority at Arbeitsgemeinschaft Eltern & Kind Kliniken, operator of Insel-Klinik Sylt

"Our partnerships with Becken Asset Management are always based on professional, reliable and successful collaboration. We value working with such a pleasant, even-handed team."
Alexander Knälmann, managing director of APOprojekt GmbH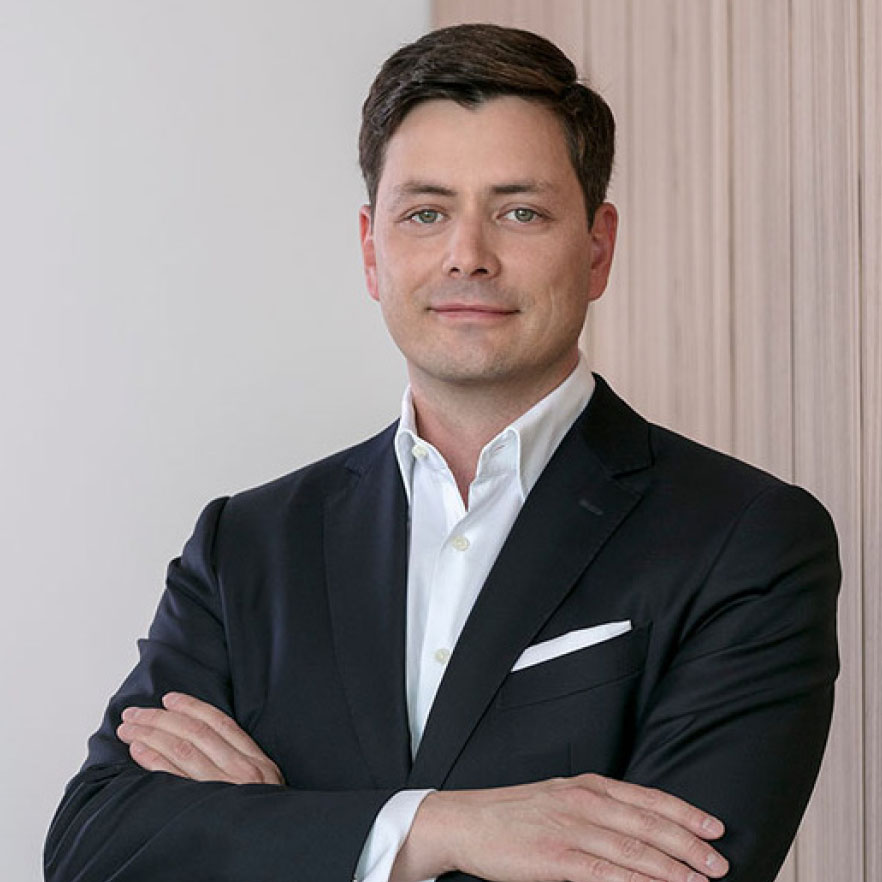 Jens Hogekamp
Managing director at Becken Asset Management GmbH
Our interdisciplinary team at Becken Asset Management comprises business and technical experts who have gained experience on major projects and cultivated excellent industry networks. Day in, day out, we focus on an active and value-driven approach to asset management. This means striving to maximise attention to detail, transparency and quality.
Thanks to our flat hierarchies, we are able to quickly reach decisions, pursue customised solutions and build trust through our diligence over a property's entire life cycle. We aim to enhance the value of real estate as if it were our own, which makes us exactly the expert partner you want in all things property investment.