Status: January 6, 2023
When using this website, we collect, process and use data. Because the protection of the privacy of our users is important to us when using this website, we would like to use the following information to inform you which personal data we collect when providing the website and how we handle this data.
Responsible office / Contact data protection officer

Becken Holding GmbH, Esplanade 41, 20354 Hamburg (hereinafter also: "Becken" or "we"), represented by the management, is responsible for the data processing described in this data protection declaration.
You can reach our data protection officer at datenschutzbeauftragter@becken.de.

2.
General data processing
In the course of using the website, we automatically collect and store certain data. This includes: the IP address or device ID assigned to the respective end device, which we require for the transmission of queried content (e.g. in particular content, texts, images and product information as well as files made available for download, etc.), the type of the respective end device, the URL of the previously visited website, the browser type and operating system used as well as the date and time of use.

These data processing operations are carried out in order to enable the use of the website. If necessary, these processing operations are also carried out by service providers who act as processors on our behalf.
In addition, we retain this information for a maximum of 7 days for purposes of abuse detection and tracking.
Otherwise, we delete or anonymize the usage data, including the IP addresses, immediately as soon as they are no longer required for the aforementioned purposes.

The processing of the data takes place on the basis of legal regulations that permit the data processing because it is necessary for the provision of the website to the user (Art. 6 para. 1 lit. b DSGVO), or because we have a legitimate interest in ensuring the security and functionality of the service and its proper use, without this being opposed by an overriding interest of the data subjects (Art. 6 para. 1 lit. f DSGVO).

3.
Use of Cookies
We use so-called cookies on our website. Cookies" are small files that are stored on the user's terminal equipment. Different information can be stored within the cookies. The primary purpose of a cookie is to store information about a user (or the device on which the cookie is stored) during or even after his visit within a website.

On our website, we only use cookies that are technically strictly necessary to safely enable the functions and services of our service that you have requested (for example, when interacting with a plugin or map embedded on the website).
This procedure is based on legal requirements that allow information to be stored on or accessed from an end user's device because it is strictly necessary to provide a telemedia service explicitly requested by the user, such as your visit to our website (Section 25 (2) No. 2 TTDSG). The associated processing of personal data is based on our overriding legitimate interest and is necessary to provide you with the website (Art. 6 para. 1 lit. b DSGVO).

Most Internet browsers allow you to block cookies in general. You can configure your browser settings accordingly and block the acceptance of cookies, for example by following the instructions for the browser you are using, which are available at http://www.allaboutcookies.org/ge/, or by using another technical tool if possible. However, we would like to point out that you may then no longer be able to use all the functions of this website.

4.
Application
You can send us your application documents by e-mail. Furthermore, we use the integration of an HR tool that we use for this purpose to display job advertisements on our website. As an alternative to sending us your application documents by e-mail, you can also apply to us using this HR tool. The operator of this tool is Personio GmbH & Co. KG ("Personio"), which processes your personal data on our behalf and exclusively for the purposes specified by us.

We process the personal data you provide in your application, such as name and address, as well as contact and communication data such as telephone number and e-mail address, and the documents you provide for the purpose of processing your application and carrying out the respective application and job filling process. We may forward your application documents to the respective specialist department as well as to companies affiliated with Becken Holding GmbH, provided that the respective position to be filled is located there. We store your application documents for 6 months after completion of the respective application procedure.

The data is processed on the basis of legal regulations that permit data processing because it is necessary for the implementation of the application procedure (Art. 6 para. 1 lit. b DSGVO as well as § 26 para. 1 BDSG).

If you apply to us, we will include your first and last name and date of birth, details of the position in question and the date of your application for this position in our applicant database so that we can recognise you in the event of future applications.

The processing of data is carried out on the basis of statutory provisions which permit data processing because we have a legitimate interest in ensuring the uniformity and efficiency of the application process without this being precluded by the overriding interest of the persons concerned (Art. 6 para. 1 lit. f DSGVO).

You can forward job descriptions to other people. The forwarding is done via your e-mail account. Only a link to the respective job description will be sent.

5.
Press area
To access the non-publicly accessible press area of our website, you must send us an e-mail to one of the addresses listed there, stating your name, job title and, if applicable, your current employer. We will process this information solely for the purpose of checking whether we can accredit you accordingly for the press area. If the check is positive, we will send you a password to the e-mail address you used. You can use this password to log in to the press area in the future.

The data is processed on the basis of statutory provisions which permit data processing because it is necessary to enable individually requested access to the press area of our website (Art. 6 Para. 1 lit. b DSGVO) and because we have a legitimate interest in regulating access to press content and material accordingly without this being opposed by an overriding interest of the persons concerned (Art. 6 Para. 1 lit. f DSGVO).

6.
Contact
If you send us a request, we will process your name, address, e-mail address and other information you provide for the purpose of processing the request and for possible follow-up questions.

We may forward your inquiry to affiliated companies and sales partners if this is necessary to process and respond to your inquiry, e.g. because your inquiry relates to a specific project (e.g. purchase and rental inquiries). The processing of the data takes place on the basis of legal regulations, which permit the data processing, because it is necessary for the treatment of your inquiry (art. 6 exp. 1 lit. b DSGVO).

Once we have responded to your request, we will delete your request and information regarding its processing within three years of the end of the relevant calendar year.

7.
Integrated third-party content
We have also integrated content from third-party providers on our website. This content is loaded from the servers of the respective providers, so that your end device transmits certain technically necessary data to the third-party provider. In particular, it cannot be ruled out that these providers may take note of the IP address assigned to you. Insofar as personal data is processed by the third-party provider, this is done on the basis of the data protection declarations of the respective third-party provider. We base the integration by us on our legitimate interests in being able to provide our users with the relevant content and functionalities and to be able to operate our website economically, as well as the circumstance that the legitimate interests of our users are not overridden, Art. 6 para. 1 p. 1 lit. f DSGVO. In detail, we integrate the following third-party content:

- Google Maps
We use Google Maps on our website to display interactive maps directly on our website. Google Maps is a map display service provided to users in the EU by Google Ireland Limited, Gordon House, Barrow Street, Dublin 4, Ireland ("Google"). The integration of Google Maps on our website serves to display the location of the construction projects presented on the website.
Google collects usage data from you when you call up our website, such as the initial page ("referrer URL") or the IP address. Google also processes data for its own purposes, such as the provision or improvement of the service, and is therefore itself the data controller.
You can find out more about Google's handling of your data in Google's privacy policy, available at https://policies.google.com/privacy?hl=de.
Data is only passed on to Google if you activate a map integrated into the website by clicking on a link when using our website. In this case, the data transfer is based on legal regulations that allow us to process personal data if it is necessary for the use of a service or the fulfillment of a contract (Art. 6 para. 1 lit. b DSGVO) or because we have a legitimate interest in being able to show you the location of the construction project in the best possible way (Art. 6 para. 1 lit. f DSGVO).

- Vimeo
We embed videos from Vimeo. Vimeo is a service of Vimeo Inc., 555 West 18th Street New York, New York 10011, USA.
On some subpages of our website, we show videos via the integrated Vimeo player, which serve the external presentation of our company by presenting the object and philosophy of our company to the visitors of our website.
When you access one of these sub-pages, your browser transmits some of your personal data, e.g. your IP address and the website from which you accessed the Vimeo Player, to servers provided by Vimeo.
If you have a Vimeo user account and are logged in to it when you call up the subpage, Vimeo links the transmitted information to your user account. You can prevent this by logging out of your user account before accessing the subpage and deleting cookies set by Vimeo.
For more information about how Vimeo processes your personal data, please refer to Vimeo's privacy policy, available at https://vimeo.com/privacy.
Data is only passed on to Vimeo if you activate a video integrated into the website by clicking on a link when using our website. In this case, the data transfer takes place on the basis of legal regulations that allow us to process personal data insofar as it is necessary for the use of a service or the fulfillment of a contract (Art. 6 para. 1 lit. b DSGVO) or because we have an overriding legitimate interest in providing you quickly and reliably with the content and values that make up our company (Art. 6 para. 1 p. 1 lit. f DSGVO).
There is no adequacy decision of the EU Commission for the USA. Therefore, we have concluded the standard data protection clauses approved by the EU Commission pursuant to Art. 46 (2) lit. c DSGVO with Vimeo.

8. use of the whistleblower system "Trusty"
We use a web-based whistleblower system within the company called "Trusty", which is provided by Trusty AG, Riedstrasse 7, 6330 Cham, Switzerland, and operated on our behalf. According to the decision of the EU Commission, Switzerland has an adequate level of data protection(https://eur-lex.europa.eu/legal-content/EN/TXT/?uri=CELEX%3A32000D0518).
Trusty is used to receive and process information about suspected violations and wrongdoing in our company in a secure and confidential manner. The use of Trusty is voluntary on the part of the respective whistleblower.
The following personal data is processed in this context:

- Whistleblower personal data, if provided: full name, address, email address, phone number, relationship to Becken;
- personal data of persons suspected of being involved in the breach/misconduct and persons with knowledge of the breach/misconduct, if provided: full name, position, organization; a factual description of the breach/misconduct; and a description of the circumstances of the incident, including time and location of the incident;
- personal data of users of the Application authorized by Becken: full name, email address, function at Becken.
All communication between Trusty and the web browser takes place without processing IP addresses, timestamps nor other metadata of the reporting person. To maintain the connection between the reporting person's web browser and Trusty, a cookie is stored on the reporting person's desktop that contains only the session ID. The cookie is only valid until the end of the session and becomes invalid when the browser is closed.

When submitting a report or additional information, the reporting person may also attach documents to the report. We would like to point out that attached files may contain hidden personal data that could reveal their identity. Such data should therefore be removed if the reporting person wishes to remain anonymous. If the removal of such data is not possible, it is recommended to send the documents in PDF format or in paper form to the contact details above.
The processing of personal data within the whistleblower system is based on the legitimate interest of Becken or a company affiliated with Becken in the detection and prevention of wrongdoing and the associated prevention of damage and liability risks for the Becken Group (Art. 6 para. 1 lit. f DSGVO). If a tip received relates to an employee of Becken, the
processing also serves to clarify or prevent criminal offenses or other legal violations related to the employee relationship (Section 26 (1) BDSG), provided that actual indications justify a corresponding suspicion.
The personal data processed will be deleted with a period of 2 years to the end of the respective calendar year after the final assessment of a reported incident, unless legal retention obligations require longer storage.

9.
Deletion/blocking of your data
Unless otherwise described in this data protection declaration, we will only store your personal data for as long as is necessary to achieve the purposes stated here or for as long as is provided for under a statutory storage period. Thereafter, the relevant data will be routinely blocked or deleted in accordance with the statutory provisions.

10.
Other disclosure of data
In addition to the other cases mentioned in this privacy policy, your personal data will only be disclosed without your express prior consent in the following cases:

- If it is necessary to clarify illegal or abusive use of the service or for legal prosecution, personal data will be forwarded to law enforcement authorities and, if necessary, to injured third parties. However, this only happens if there are concrete indications of illegal or abusive behavior. A transfer may also take place if this serves the enforcement of terms of use or other agreements. Our legitimate interest in data processing in this regard is to ensure the proper functioning of our website and service and, if necessary, to assert, exercise or defend legal claims.
- We are also required by law to provide information to certain public authorities upon request. These are law enforcement agencies, authorities that prosecute administrative offenses subject to fines, and tax authorities.
- Occasionally, we rely on contractually affiliated third-party companies and external service providers that may be located outside of the EU or EEA to provide the functionality of the Website described in this Privacy Policy, for example, for our customer service or hosting of the Service. In such cases, information is shared with these companies or individuals to enable them to continue processing. These external service providers are carefully selected and regularly reviewed by us to ensure that your privacy is protected, and may only use the information for the purposes we specify. They are also contractually obligated by us to treat your data exclusively in accordance with this privacy policy and the German data protection laws. Insofar as this involves entities outside the EU or the EEA, we ensure an appropriate level of data protection, for example by concluding corresponding contracts or certifications of the respective data-holding entity
- As part of the further development of our business, it may happen that the structure of our company changes by changing the legal form, founding, buying or selling subsidiaries, parts of companies or components. In such transactions, customer information is transferred along with the part of the company being transferred. In any transfer of personal information to third parties to the extent described above, we will ensure that this is done in accordance with this Privacy Policy and the relevant data protection laws.

11.
Right to information / other data subject rights
You have the right to obtain information about the data stored about you at any time. Upon presentation of the respective requirements, you may also be entitled to the following rights:

- Right to rectification: You have a right to rectification of incorrect personal data concerning you.
- Right to erasure: You may also request the erasure of your personal data, for example, if your data is no longer necessary for the purposes for which it was collected or otherwise processed.
- Right to restriction of processing: You also have the right to request the restriction of processing of your personal data; in such a case, the data will be blocked for any processing. This right exists in particular if the accuracy of the personal data is disputed between you and us.
- Right to data portability: if we process your personal data for the performance of a contract with you or on the basis of your consent, you also have the right to receive your personal data in a structured, common and machine-readable format, if and to the extent that you have provided us with the data.
In addition, you may object to data processing, for reasons arising from your particular situation. However, this only applies in cases where we are processing data to fulfill a legitimate interest of Becken Holding GmbH or a third party. If you can present such a reason and we cannot assert a compelling interest worthy of protection in the further processing, we will not further process this data for the respective purpose.
This does not affect the other rights of objection described in this data protection declaration.

If you wish to receive information about the personal data stored by Becken Holding GmbH, to enforce your other rights or have questions about data protection at our company, you can contact us either by mail (Becken Holding GmbH, Data Protection Department, Esplanade 41, 20354 Hamburg, Germany) or by e-mail at the address datenschutz@becken.de. After a final response to your inquiry, we will delete your inquiry with a period of three years after the end of the respective calendar year.

You also have the right to complain at any time to a supervisory authority, in particular to a supervisory authority in the Member State where you are staying, at your place of work or at the place where the alleged infringement occurred, if you consider that the processing of your personal data is in breach of data protection rules.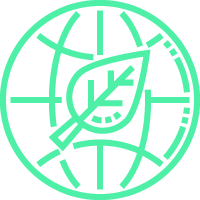 Hosting with 100% green electricity from renewable sources.