Contact person for the press
Becken and HanseMerkur Grundvermögen AG launch joint venture for Munich office project development FABRIK
Within the framework of the cooperation, Becken is responsible for operational project development as well as leasing and marketing; HMG finances the project via Financing Fund II and Participation Fund I
Building permit granted, completion planned for end of 2023
20,000 square metres of total lettable space with flexible usage units
Hamburg/ Munich, 14 September 2021. The nationwide real estate company Becken is founding an equal joint venture with HanseMerkur Grundvermögen AG (HMG) for its Munich project development FABRIK. Becken is responsible for operational project development as well as letting and marketing. HMG is financing the project via Financing Fund II and Participation Fund I (Luxembourg RAIF). Deutsche Pfandbriefbank AG is acting as senior lender. The multi-tenant office building is located at Steinerstrasse 11/ corner of Tölzer Strasse 5 in the Obersendling district of Munich. Becken is building 20,000 square metres of rental space with variable use units ranging in size from 400 to 1,100 square metres on the approximately 5,200 square metre site.
The two basement levels house an underground garage with 184 parking spaces and charging stations for electric and hybrid vehicles. The property also has a bicycle lift and its own bicycle cellar with changing rooms and showers.
Dominik Tenhumberg, Managing Director of Becken Development GmbH, says: "Over the past decades, the former industrial area of Sendling has developed into an urban city district. In this up-and-coming district of Munich, which is close to the city, the contemporary new architecture and the establishment of new businesses alongside the historic commercial units underline the positive transformation of the neighbourhood. We are pleased to be able to implement the FABRIK project development together with HMG as a partner." Tenhumberg continued, "Completion of the project, which is designed as a trader development, is scheduled for the end of 2023. The building permit was recently granted."
Malte Andes, CEO of HanseMerkur Grundvermögen AG, adds: "Becken has convinced us with a solid and future-oriented project concept. It meets our high quality requirements in terms of location, sustainability and lettability. That is why we also stepped in as a financing partner at this early stage of the project. With our financing funds, we are one of the few providers who invest in project developments even before planning permission has been granted."
Thomas Köntgen, Deputy Chairman of the Management Board and responsible for Commercial Real Estate Finance and Public Investment Finance at pbb, says: "We are very pleased to support this joint venture of successful project developer and experienced investor with financing. The very contemporary and ESG compliant new property will further strengthen the emerging new office location."
The generously designed office spaces with varying room depths allow future users an individual and needs-based layout. In addition, the spaces meet future-oriented equipment criteria for digital infrastructure solutions, energy optimisation and sustainability. For this, Becken is striving for gold certification from the German Sustainable Building Council (DGNB) and is realising the project according to the cradle-to-cradle principle. The high internet connectivity of the future office complex is also to be proven by a Wired Score certificate.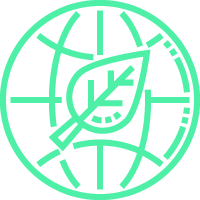 Hosting with 100% green electricity from renewable sources.