Contact person for the press

WiredScore Gold Certification for ConneXion Office Hamburg

Hamburg, 05 May 2021

. The modern working world is more dependent than ever on good internet and mobile phone connectivity. Accordingly, digital connectivity has become one of the central criteria for the quality of office buildings. The ConneXion Office takes this aspect into account and has received WiredScore Gold certification for its excellent connectivity.
The WiredScore certification is the rating system for office buildings and provides both property owners and tenants with the transparency they need in terms of digital connectivity and the quality of the internet connection.

The key connectivity features that distinguish the ConneXion Office are as follows:

Failure safety through redundancy: The ConneXion Office enables tenants to realise particularly fail-safe internet connections on every floor through redundant cable routes from the building connections via the cable routes to the riser points/shafts.
Selection options: The ConneXion Office is supplied with high-speed fibre connections by several network operators. This not only provides competition between providers and excellent choice for tenants, users also benefit from excellent and fail-safe internet speeds in the building.
Mobile phone reception: The ConneXion Office has an in-house mobile phone amplification system (DAS system) that ensures comprehensive mobile phone coverage throughout the building from two mobile network operators.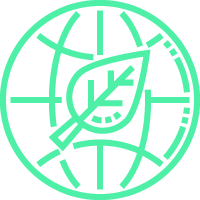 Hosting with 100% green electricity from renewable sources.