Contact person for the press
Becken lays foundation stone for residential and commercial building in the best city centre location of Westerland (Sylt)
Ceremonial act in the Wilhelmstraße with Sylt's mayor Nikolas Häckel
Scheduled construction progress for the renovation and modernisation of the historic
main building and the construction of an extension
Construction of 23 apartments and one commercial unit
Moving into the apartments from the first quarter of 2022, completion of the retail
space in the third quarter of 2021
Hamburg / Sylt, 30 September 2020: The Hamburg-based real estate company Becken, specialist for the development and realisation as well as long-term asset and investment management of commercial and residential properties, is realising a three-storey residential and commercial building with 23 apartments, a retail area on the ground floor and an underground car park with 39 parking spaces in a prime location in the centre of Westerland (Sylt) at Wilhelmstraße 2, adjacent to the pedestrian zone. The representative existing building will be extensively renovated in the course of the construction work and extended with a two-storey new building to form a modern residential and commercial building.
The foundation stone for the new building was laid today in accordance with old tradition. Nikolas Häckel, Mayor of Sylt, and Dieter Becken, builder-owner and managing partner of Becken Holding GmbH, jointly celebrated the ceremony on the construction site. Becken had acquired the 1,237 square metre site with the existing building that characterises the cityscape from the HypoVereinsbank in March 2019. After repositioning, the building will offer 711 square metres of commercial space and 986 square metres of living space.
Nikolas Häckel, Mayor of Sylt, emphasized in his greeting to the investor: "I am pleased that the historical appearance in this prominent inner-city location will be preserved and even restored with the tower - the building's beautiful façade, which was built during the construction period, will continue to have a significant impact on our cityscape".
Client Dieter Becken particularly appreciated the ideas of architect Jan-Erik Gerdt: "In terms of scale and division of use, the architectural design allows for a very successful urban ensemble of buildings. Becken went on to say: "The high-quality facade is very close to my heart because it emphasises the special beauty of the historic Westerland when seaside resort architecture was a predominant design feature. Now, behind the stylish façade, an attractive retail area and 23 modern one- and two-room apartments with living spaces ranging from 22 to 85 square metres are being created".
The commercial unit on the ground floor had already been leased to the Rossmann drugstore for ten years in the middle of this year. Rossmann will take over its new shop area on 1 October 2021. The construction work is running according to plan and without any disturbances. The old existing building will soon be carefully demolished down to the facade and completely rebuilt in conjunction with the extension. The topping-out ceremony is scheduled to take place by April next year.
At the end of 2019, Becken in Westerland had invested in the building fabric and the extension of the mother-and-child clinic, which the company had acquired in January 2017.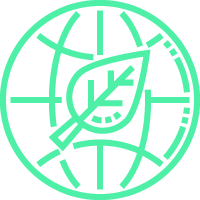 Hosting with 100% green electricity from renewable sources.