Contact person for the press
Becken modernises historic residential and commercial building in Westerland (Sylt) and wins Rossmann as a tenant
Renovation and modernisation of the historic main building and construction of an extension
Long-term commercial tenant contract with Rossmann
Completion of construction planned for the third quarter of 2021
Special process protects groundwater during the construction of excavation pits
Hamburg, August 13, 2020: The real estate company Becken, specialist for the development and realisation as well as the long-term asset and investment management of commercial and residential properties, has won the Rossmann drugstore chain for its project development Wilhelm in Westerland as future tenant of the 720 square metre commercial area. The existing historic residential and commercial building at Wilhelmstraße 2 in Westerland (Sylt) will be extensively renovated and extended by October 2021. In addition to the commercial space on the ground floor, 23 apartments with a total of 992 square meters will be made available throughout the entire ensemble.
Jens Hogekamp, Managing Director of Becken Asset Management GmbH, says: "We have succeeded in binding Rossmann to the property with a long-term tenancy agreement of 10 years. This means that we have already taken an important step in the repositioning of the existing property". Rossmann will take over the space on October 1, 2021. The historic main building will be renovated, modernized and its facade will be restored to a representative appearance in accordance with the facade design of the period of construction. The property will be extended by a two-part new building in alignment with the pedestrian street in Wilhelmstraße. The result is a complete ensemble that fits in with the surrounding buildings in terms of urban development.
Marc Holzhausen, member of the management board of Becken Development GmbH, says: "The special challenge in the construction of the excavation pit is the high groundwater level. As the groundwater on Sylt is also needed for drinking water production and is therefore very precious, we decided to use a groundwater-saving process. With conventional methods, large quantities of potential drinking water would be lost by lowering the groundwater level". In order to conserve this resource, Becken will construct the excavation pit using a cost-intensive watertight excavation pit enclosure including a watertight excavation pit bottom. With this method, pumping out the groundwater is no longer necessary.
Becken had already acquired the property from HypoVereinsbank in March 2019. The approximately 1,237 square metre building plot is located in the immediate centre of Westerland and borders on the pedestrian zone in Wilhelmstraße to the north and Maybachstraße to the west.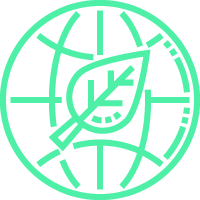 Hosting with 100% green electricity from renewable sources.