Contact person for the press
Becken successfully concludes sale of Munich residential project "ROMANPARK
First residential project of Becken in Munich completed on time and handed over to new owners
34 high-quality condominiums sold individually in Munich's Neuhausen-Nymphenburg district
Munich / Hamburg, 06 November 2019 - Becken, a project developer active throughout Germany, has successfully completed its "ROMANPARK" residential development in Munich. On the approximately 5,000 square metre park-like site at Romanstrasse 35 in the Munich district of Neuhausen-Nymphenburg, 34 high-quality freehold apartments with almost 3,100 square metres of gross floor space were built in an exposed location. With the sale of the last condominium, the project was handed over to the new owners in late summer. It is the first residential development of Becken in Munich.
"We are delighted that our first residential project in Munich was so well received and that we were able to complete the sale of the apartments within the planned timeframe. This confirms that our project development was precisely tailored to local demand," says Stefan Spilker, Managing Director of Becken Holding GmbH.
The elongated park property on Romanstraße was developed into the "ROMANPARK" taking into account the old tree population. The project consists of four buildings, including one four-storey building along Romanstraße and three elegant city villas facing the Romanpark. The size of the one- to six-room apartments varies between 32 and 175 square metres of living space. The ten garden apartments on the ground floor have special rights of use within the park. In the basement of the residential ensemble there are 36 parking spaces for cars and 50 for bicycles.
"The newly created residential park makes up the special charm of this new residential area. In order to preserve the old tree population, we did without a higher building density on the site, which would have been possible here," says Sabine Mösch, branch manager Munich of Becken Development GmbH.
After Becken acquired the property in 2016 with building permission and fundamentally revised the existing planning, the foundation stone was laid in October 2017. The apartments were ready for occupancy at the end of June 2019. EBRO Immobilien GmbH was responsible for the sale of the 34 condominiums. Sales started in spring 2017.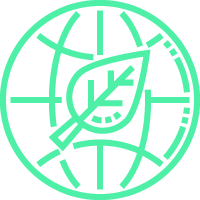 Hosting with 100% green electricity from renewable sources.