For Becken, compliance with legal regulations is of paramount importance. We want to ensure that their compliance is secured today and in the future and prevent any violations.
As part of our compliance strategy, we enable the reporting of violations via the whistleblower system Trusty. Employees and business partners have the opportunity to report violations in a secure environment and anonymously, if they wish. Each tip is intensively examined and processed by the employees of the legal department.
Trusty is a secure platform and easy to use for everyone. It meets the highest data protection and security requirements. If a whistleblower wishes to submit his or her report anonymously, his or her anonymity is ensured, also vis-à-vis the employees of Becken's legal department as the processor of the report.
Important: Please make a note of the username and password that Trusty will assign to you at the end of the process. You can use this to log into your secure mailbox under the "Mailbox" below and, whether you submitted the tip anonymously or not, communicate with Becken Legal staff.
Alternatively, you can also use the direct reporting channel by e-mail or telephone to the Legal Department. You will also find the contact details under the "Submit notice".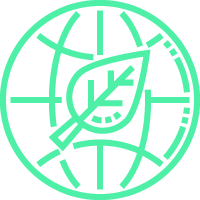 Hosting with 100% green electricity from renewable sources.