Contact person for the press
Becken leases "Lincoln Offices II" to the State of Hesse on a
long-term basis
Seven-storey office building with access road
Around 18,000 square meters of rental space
Start of construction planned for the first quarter of 2020
Hamburg, 21 August 2019. The real estate company Becken, which operates throughout Germany, remains on a growth course and is further expanding its project pipeline in the greater Frankfurt area. Becken acquired an approximately 13,000 square meter site for the Lincoln Offices II project development. The construction of an office building is planned with an expected start of construction in the first quarter of 2020. Becken has already leased the total lettable area of around 18,000 square metres to the State of Hesse on a long-term basis. The Land plans to accommodate several services in the future property.
Olaf Drossert, Managing Director of the newly founded Becken Estates business unit: "The leasing success confirms our strategy of focusing not only on Frankfurt but also on the state capital Wiesbaden in the Rhine-Main region". A seven-storey office building with variable room layout and an access road are planned. In addition to the approximately 18,000 square meters of lettable space, around 370 parking spaces are also to be created. Dominik Tenhumberg, Managing Director of Becken Development, explains: "With our real estate projects in the growth region of Frankfurt we are meeting the urgent need for modern office space. For Frankfurt alone, the real estate consulting firm Wüest Partner Germany forecast an annual demand of around 61,900 square metres of office space by 2021/22.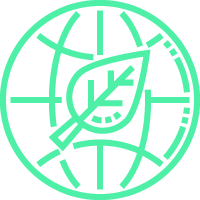 Hosting with 100% green electricity from renewable sources.