Contact person for the press
Becken Group appoints three new managing directors
Stefan Spilker new Managing Director of Becken Holding
Joachim Schmidt-Mertens and Dominik Tenhumberg new managing directors of Becken Development
Becken's brand identity completely revised
Becken represented at EXPO REAL at Stand 430 in Hall B2
Hamburg, 5 October 2016 - The Hamburg family-owned company Becken, specialist in financing, development, realisation and long-term management of commercial and residential real estate, has rejuvenated its management team and appointed three new managing directors. Stefan Spilker, previously Managing Director of Becken Development, has been appointed as the new Managing Director of Becken Holding. Joachim Schmidt-Mertens and Dominik Tenhumberg, previously authorized signatories of Becken Development, move up to the management of Becken Development. In addition, the corporate and brand identity was completely revised and a new logo introduced.
Dr. Michael Becken, one of the three managing directors of Becken Holding in addition to founder Dieter Becken, says: "We warmly welcome Stefan Spilker to the management team of Becken Holding and Joachim Schmidt-Mertens and Dominik Tenhumberg to the management team of Becken Development. All three are very familiar with the company and will use their competence and experience to further develop the business activities of Becken Group." Dieter Becken explains: "With the appointment of the three new managing directors, we have rejuvenated our entire management level and thus set the course for the future. As a medium-sized family business with a management level, in addition to reliability and trust, innovative strength, flexibility and sustainability, central corporate values and the basis for sustainable success are for us".
Dr. Michael Becken, comments on the new brand and corporate identity: "With the relaunch of our entire corporate identity, we are strengthening the Becken brand in an increasingly complex market environment. The goals of the revised external image with a new website, new corporate design and new company logo were a better recognition of the Becken Group and a modern look".
Becken has been developing, financing and managing commercial and residential real estate in Hamburg and other major German cities for almost 40 years. The total investment volume so far amounts to more than 1.4 billion euros. Current projects include the office properties "Esplace" and "Finland House" in Hamburg City, the office property "Bertha Berlin" at Berlin Central Station and the mixed-use building ensemble "Boa Vista" in Hamburg. Becken Holding combines the activities of the subsidiaries Becken Development and Becken Asset Management.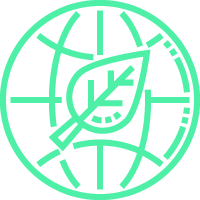 Hosting with 100% green electricity from renewable sources.