Contact person for the press
Becken reports full occupancy of new ConneXion Office building in Hamburg
The last ten percent of the office space was leased to 4flow and EDF Renewables Deutschland GmbH
Three tenants focus on the "Renewable Energies" business area


Hamburg, April 13, 2023 - Becken, a specialist in project development, revitalization, asset and investment management of commercial and residential real estate, has fully leased the new "ConneXion Office" office building in Hamburg. After Becken already sold the property to the Austrian ERSTE Immobilien Kapitalanlagegesellschaft m.b.H. in October 2022, the remaining 1,700 square meters of office rental space on the sixth floor have now been leased to 4flow and EDF Renewables Deutschland GmbH. 4flow is a leading provider of logistics consulting, logistics software and 4PL services. In addition to the existing tenants LichtBlick SE (green electricity) and Vestas Deutschland (wind turbines), EDF Renewables Deutschland (wind energy and photovoltaics) also focuses on the renewable energy sector.
Jörn Stobbe, spokesman for the management of Becken Holding GmbH, says: "Our claim at Becken is to hand over to the buyer not only a structurally high-quality building, but also a fully leased building. This has once again been achieved with the ConneXion Office as a sustainable building with sustainable tenants."
Following the sale, Becken continued to be responsible for the leasing and development of the rental space. Olaf Drossert, Managing Director of Becken Estates GmbH, says: "Sustainable office space of high quality combined with sophisticated architecture and excellent connections are more in demand than ever among potential tenants - especially in times of a reversal of the home office trend. We are therefore pleased to have been able to offer both 4flow and EDF the ideal office space." WALCH RITTBERG NAGEL Rechtsanwälte und Steuerberater Partnerschaft mbB acted as legal advisors for Becken.
The DGNB Gold and WiredScore Gold certified multi-tenant property includes approximately 17,000 square feet of usable space.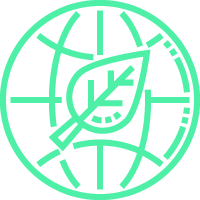 Hosting with 100% green electricity from renewable sources.